Transform your natural breasts and improve ptosis with breast lift surgery. This life-changing procedure will reshape your breasts to restore your confidence and youthful appearance. 

Breast lift surgery, also known as breast uplift surgery or mastopexy, is an enhancement procedure to improve your breasts' shape, position and overall cosmetic appearance. This treatment will reshape your natural breast, restore your volume, improve your cleavage fullness, raise the nipple position and remove excess skin in the lower pole if required. 
What is Breast Uplift Surgery?
Skin elasticity and breast tissue density can break down as you age, leading to a drooping appearance of the breast tissue, skin and nipple position. In addition, your genetics, hormonal changes, weight gain/ weight loss and pregnancies can impact how your breasts look. Although these changes are natural and inevitable, they can affect your self-esteem and body image. Therefore, Mr Pieri performs breast lift surgery on women of all ages to improve sagging, ptosis or uneven breasts. 
A breast lift will not change the overall breast volume but will alter how your natural breast tissue sits on the chest. However, depending on your cosmetic goals, a breast uplift can be combined with an implant augmentation to increase the projection and fullness of your breasts. This additional augmentation surgery can be performed simultaneously or as a separate procedure at a later time.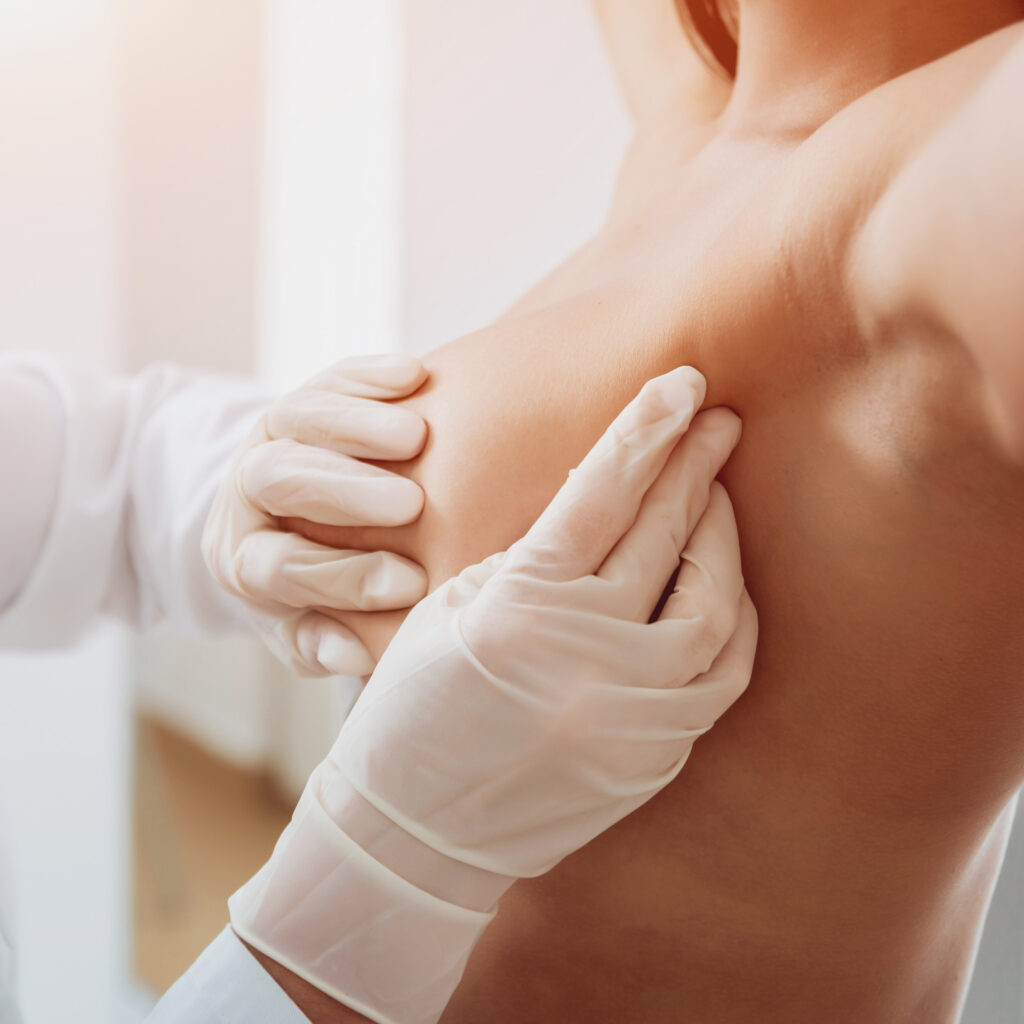 What Is Breast Ptosis?
Ptosis refers to the nipples or the breast tissue (or both) sagging below the crease at the lower border of the breast, graded on a scale of 1 (mild) to 4 (moderate). It is a common and natural thing that women experience; however, it can be accelerated by lifestyle choices such as weight gain/ weight loss, pregnancy and breastfeeding.
Why Choose Breast Lift Surgery? 
Breast uplift is a surgical option for women who want perkier and fuller breasts. Mr Pieri will utilise your natural tissue to reshape and raise the breasts, remove excess skin and restore your nipples to a higher position. This procedure is most prevalent in women with breast ptosis, sagging/ flat breasts or those with large areolas. 
This transformative procedure can improve your breast's appearance, body contours and confidence by countering the natural deterioration of breast tissue structure over time. There are many reasons why breasts deteriorate in women; therefore, it is important to understand why your breasts have changed to identify the best surgical solution. 
As you age, your skin's support network will start to break down, and this loss of elasticity will contribute to sagging breasts. Consequently, breast fullness and firmness are compromised as your support diminishes.
Gravity works in a similar way, and your suspensory ligaments will weaken and stretch due to the downward force. Therefore, this breast uplift operation will remove excess skin and improve the shape of your breasts.
Breasts are responsive to hormones, such as oestrogen. For individuals with an oestrogen hormone deficiency or those going through menopause, breast tissue can turn into fat and appear softer. Unfortunately, this reduction in density diminishes the breast tissue's structure and makes it more prone to ptosis and drooping.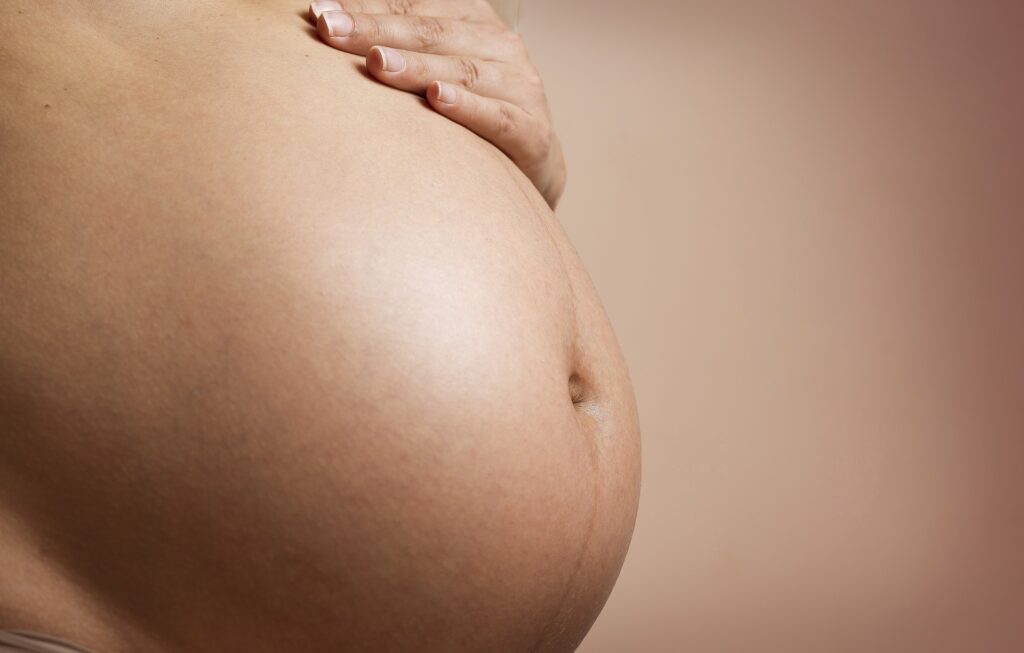 Pregnancy & Breastfeeding
Breasts are extremely adaptable during pregnancy, changing in size and fullness in preparation for breastfeeding. Once you have stopped breastfeeding, your breasts will likely return to their pre-conception size. However, depending on the elastic quality of your skin, it may remain stretched. As a result, women are left with softer breasts with less fullness, appearing flat with little to no volume. 
In addition to the aesthetic transformation, this cosmetic surgical procedure is revolutionary in providing breast symmetry in women with uneven breast shape, size or placements. So, if you are unhappy with how your breasts look and are searching for a solution, contact Mr Pieri for expert advice. 
Book your free consultation today and discover the best surgery for you. 
Preparing for Breast Lift Surgery 
Your breasts and cosmetic goals are unique to you; therefore, during your face-to-face consultations, Mr Pieri will discuss the best surgical technique to achieve your desired result. The chosen technique will determine the position of the incisions and scars post-surgery. Below are the three most frequently used scar patterns; however, other options are available depending on your breasts' shape and requirements. 
Circum-Areola Mastopexy
During a circum-areola (i.e. around the areola) procedure, the scar is contained around the nipple. As a result, the incision is well-hidden as it lies at the point of the colour change between the breast and areola skin. This method is popular in women with mild breast sagging in the lower pole of the breast and those wanting an elevated nipple position.
Moreover, this method is also used in combination with breast augmentation surgery with breast implants and a breast reduction surgery termed Benelli breast reduction.  
Vertical Mastopexy
A vertical mastopexy will involve two incisions, known as a lollipop incision, which is a small opening around the perimeter of the areola and a vertical line from the areola to the bottom of the breast. 
In addition to raising the nipple position, this surgical procedure allows for the removal of excess skin in the lower pole of the breast. This corrects mild to moderate sagging, with results showing a more projected breast with restored volume in the cleavage and upper pole region.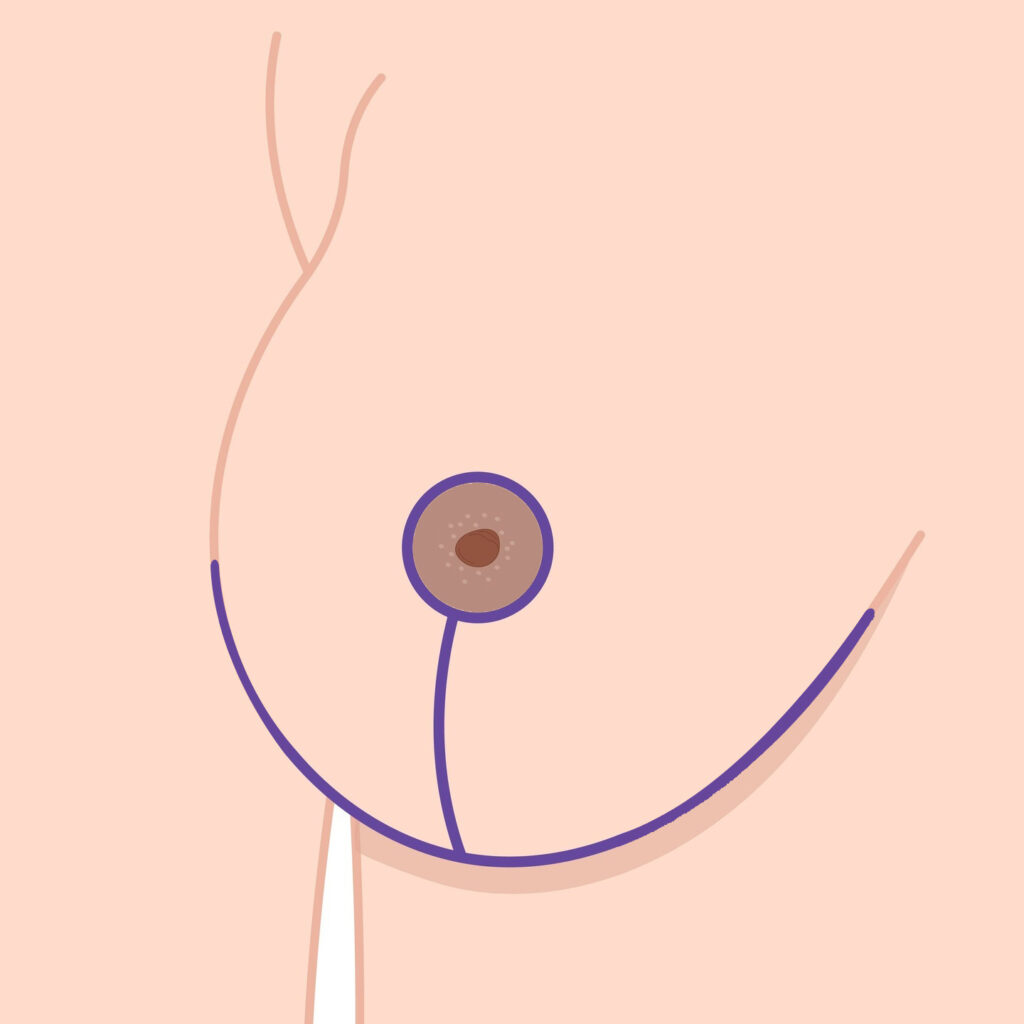 Anchor Shape Mastopexy 
Similar to the vertical mastopexy with an incision around the areola and towards the bottom of the breast, this procedure will include a scar under the breast, in or near the crease. In some cases, this additional incision is small; however, it often needs to extend across the width of the breast. 
This method is used to correct moderate to severe breast tissue sagging or in women who require a significant relocation of the nipple. In addition, this scar pattern is most common and also used in breast reduction surgery. 
Breast Uplift Surgery with Mr Pieri
Breast lift surgery with Mr Pieri is performed under general anaesthetic; therefore, you will be asleep for the entire operation. Typically, this surgery is performed as an outpatient procedure, and once you wake up from the operation, you can recover safely at home. Sometimes, in complex surgeries, you may be required to stay 1 night at the hospital; however, this will be made clear prior to the operation taking place. Furthermore, for smaller breast operations such as breast uplift surgery, drains are not necessary. 
Post-operative check-ups are essential to ensure optimal recovery. So, your first appointment with the nurse is scheduled for a dressing change one week after your surgery. Then, follow-ups with Mr Pieri are at two weeks and three to six months post-surgery. 
Note that while the prices we display are meant to guide you, they are subject to change. Also, there can be a degree of price variation depending on the specifics of your procedure. For example, the type of uplift required or the implant brand used. To get the most precise quote for your operation, don't hesitate to reach out and chat with us directly! We're happy to discuss all the specifics with you.
Initial consultation £200

Follow up consultation for additional questions

Inclusive

Day case operation at TSS Hospital Team Valley

Inclusive

Follow up wound check (1 week)

Inclusive

Follow up check (2 weeks)

Inclusive

Follow up (3-6 months)

Inclusive
frequently asked questions
Book Your Breast Lift Newcastle Surgery