Feeling self-conscious about the size of your areolas can severely impact your confidence and self-esteem. Fix this insecurity and embrace your beauty by opting for areola reduction surgery. 

What is Areola Reduction? 
Areola reduction is a cosmetic procedure that reduces and resizes the pigmented skin surrounding your nipple, called the areola. It is also commonly known as reduction mammoplasty or areola resizing. 
Your breasts and areolas are distinctive, and there is no standard look or shape. However, if you feel self-conscious about the size of your areolae, this surgical enhancement can improve your breasts' appearance by balancing your proportions. This transformative operation can improve your confidence by creating harmony with your breasts and aligning with your cosmetic goals. 
Mr Pieri performs various nipple procedures at his Newcastle and North East clinics, including areola reduction, nipple reduction and nipple or breast reconstructions. Based on your aesthetic goals, Mr Pieri may combine other cosmetic procedures to achieve your desired look.
Why Choose Areola Reduction Surgery? 
Your breast characteristics are unique to you, and the size and shape of your areolas can be determined by several factors, including: 
Genetics: You inherit features from both parents, influencing whether you have small or large areolas.
Age: As you age, your breast structure changes and your skin loses elasticity. Ultimately, this can result in stretched areolas that look visibly larger.
Weight Changes: Weight loss or weight gain can impact the proportions of your breasts, leading to disproportionate areolas.
Pregnancy: Naturally, your breasts will expand during pregnancy, and your nipples and areolas can stretch. 
Breastfeeding: Your areolae and nipple size will change during breastfeeding due to the hormones that produce milk and additional stimulation. 
Hormonal Changes: During puberty, pregnancy and breastfeeding, your body produces more progesterone and estrogen levels which may cause your areolas to increase in size. 
Previous Breast Surgery: Various breast augmentation surgeries can alter or stretch your areolae size and position.
Although there are no dangers of having more prominent nipples or areolas, it can severely impact how you feel about yourself. Therefore, if you can relate to these aesthetic struggles, areola reduction surgery is a suitable solution for you to consider.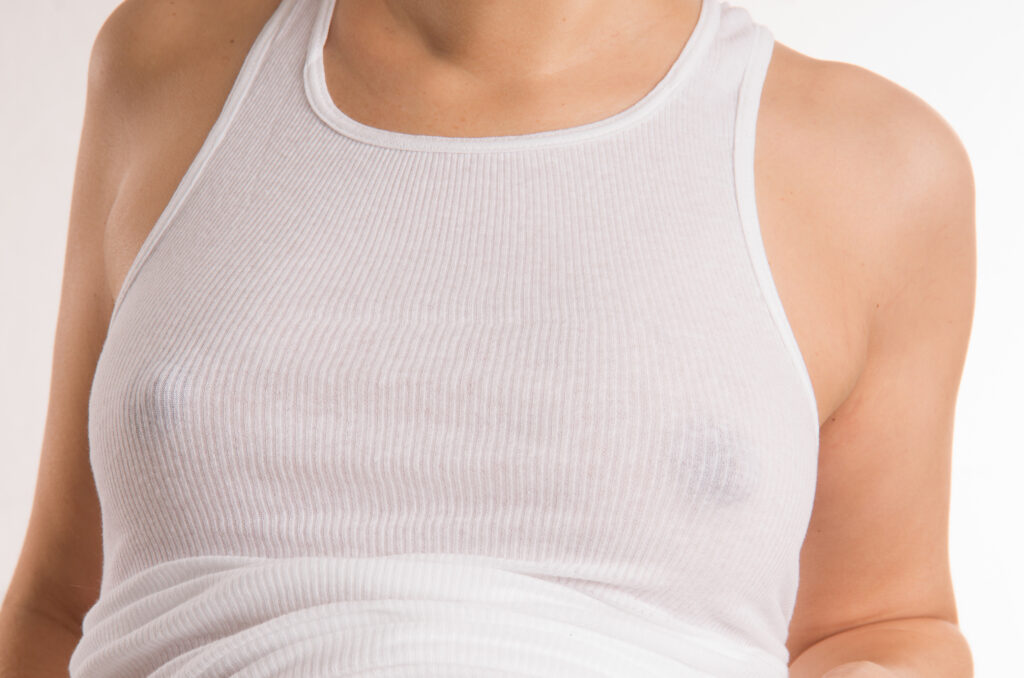 What Are The Benefits of Areola Reduction? 
An areola reduction is a long-lasting solution which holds many benefits, including:
Enhanced Body Confidence: Prominent or large areolas can make you feel self-conscious, disproportionate or embarrassed. By opting for this treatment, your self-esteem and confidence can improve, positively impacting your mental well-being.
Cosmetic Appearance: By adjusting the areola and nipple size, Mr Pieri can create a harmonious and balanced look, improving the overall aesthetic appearance of your breasts. Typically, this procedure is actioned alongside breast augmentation surgery to provide fuller breasts in line with your cosmetic goals. 
Comfort:  Large or puffy areolas and nipples can cause physical discomfort during exercise. This surgical option can alleviate the tenderness, enhance your breast's proportions, and improve daily activities. 
Freedom: Large areolas can impact how your breasts look in swimsuits, clothing and underwear. It can create a puffy shape, or you may need to readjust yourself to protect your modesty. With an areola reduction, you can feel confident wearing all clothing items without embarrassment.
Minimal Scarring: The procedure involves a small circular scar around the perimeter of the areola. This innovative surgical technique means that scarring is virtually undetectable as it is concealed where the colour and texture change on your breasts.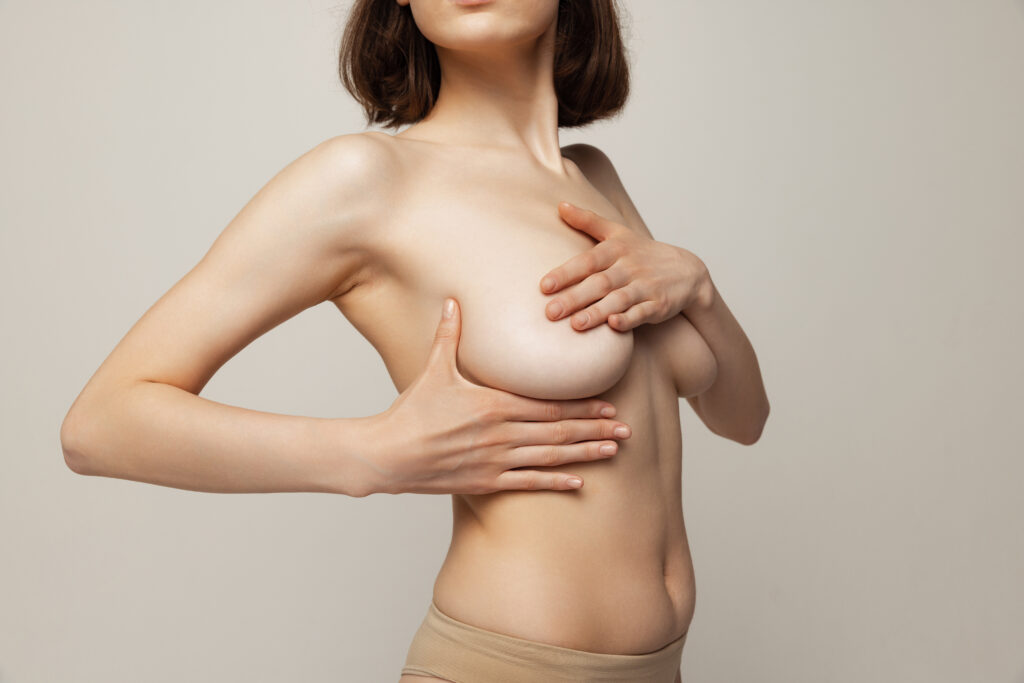 Your Areola Reduction Procedure 
During the treatment, Mr Pieri will strategically make a periareolar incision to remove excess areola skin. The surrounding skin is pulled towards the nipple and stitched together. The natural change in skin colour and texture around your nipple will conceal the scar and improve the cosmetic outcome.
This minor procedure is performed as a day case under local anaesthetic or general anaesthetic (i.e. asleep) at your request. Therefore, it is safe for you to leave after the operation to recover in the comfort of your home.
Preparation
The night before, please shower using antibacterial soap and avoid using perfumes or creams to keep your skin clean. For your safety, you should not eat 6 hours before treatment or drink 2 hours before surgery. 
Pre-surgical checks will happen on the day of your treatment, where Mr Pieri will also mark your skin and take before images as a reference point. 
Recovery
Post-operative check-ups are scheduled one week after the procedure for a dressing change with the nurse. Then, Mr Pieri will see you again after two weeks and three to six months to ensure a safe recovery. 
A post-surgical bra is also required to facilitate healing, prevent excess swelling and minimise bruising after the operation.  
frequently asked questions
Book Your Newcastle Areola Reduction Surgery Today
Mr Pieri performs areola and nipple reduction surgery at his Newcastle practice, located at The Royal Victoria Infirmary. Additionally, you can book private and NHS consultations at his other North East locations, including Gateshead, Sunderland, Durham, Darlington, and Carlisle.
If areola reduction surgery is something you have considered for a while, complete this online form to speak with Mr Pieri and schedule your free virtual consultation.