It was an anxious time for me, as it is for everyone... I am truly amazed at how wonderful you all are. The professionalism, the care, the gentleness, the list goes on. I'm in awe of you all.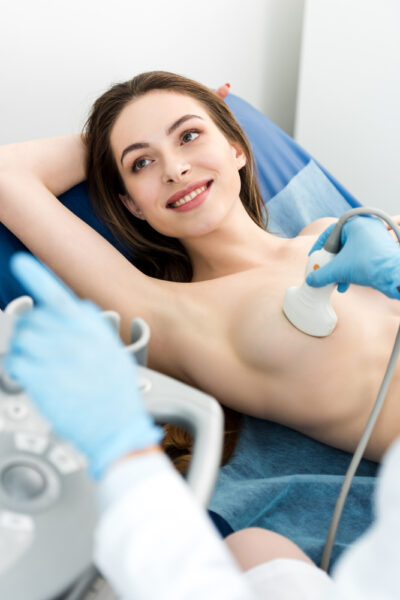 Discovering a change in the breast can be an extremely stressful event for a woman and her family.
If you are concerned about a breast lump, breast pain, nipple discharge or any other change then it is important to get this checked as soon as possible.
assessment with 99.6% accuracy
In our one stop breast clinic, we offer a "triple assessment" in one day. First you are assessed by Mr Pieri, a consultant specialist in breast cancer. He will establish whether you require a mammogram or ultrasound or both. These breast scans will be carried out the same day. If required, a tissue biopsy will also be performed. The scans and biopsies are carried out by a consultant specialist in breast radiology who works closely with Mr Pieri. Research has shown that this "triple assessment" form of investigation is the best way to rule out breast cancer, with a 99.6% diagnostic accuracy.
Note: Currently we cannot arrange a one stop clinic appointment via our online booking portal. Please contact us for appointment information
Spire Washington Hospital
Picktree Ln, Rickleton, Washington, NE38 9JZ