Cosmetic breast surgery is a transformative solution if you feel dissatisfied with the natural appearance of your breasts. By utilising breast implants, surgeons can achieve beautiful, long-term and natural results that boost your confidence and self-esteem.
However, some of the first questions you may ask are how much is a boob job and what is included in the price. In this article, you will find out everything you need to know about the procedure and the different options available to you. 
What is a boob job? 
A boob job is a cosmetic operation designed to enhance the shape, size and fullness of your breasts. It is one of the most common cosmetic surgeries performed by Mr Pieri and is often termed breast augmentation, breast enhancement or augmentation mammoplasty.
During your boob job operation, silicone, gel or saline implants are used to increase the volume of your breasts to align with your aesthetic goals. Implants are highly customisable and come in various sizes, shapes and materials, so they can be tailored specifically to your frame and physique.
The most common reasons why women undergo breast enlargement surgery with Mr Pieri include: 
Loss of volume after weight loss, pregnancy or ageing 
Correct uneven breasts, asymmetrical breasts or congenital breast deformities 
Achieve aspirational body goals and boost self-confidence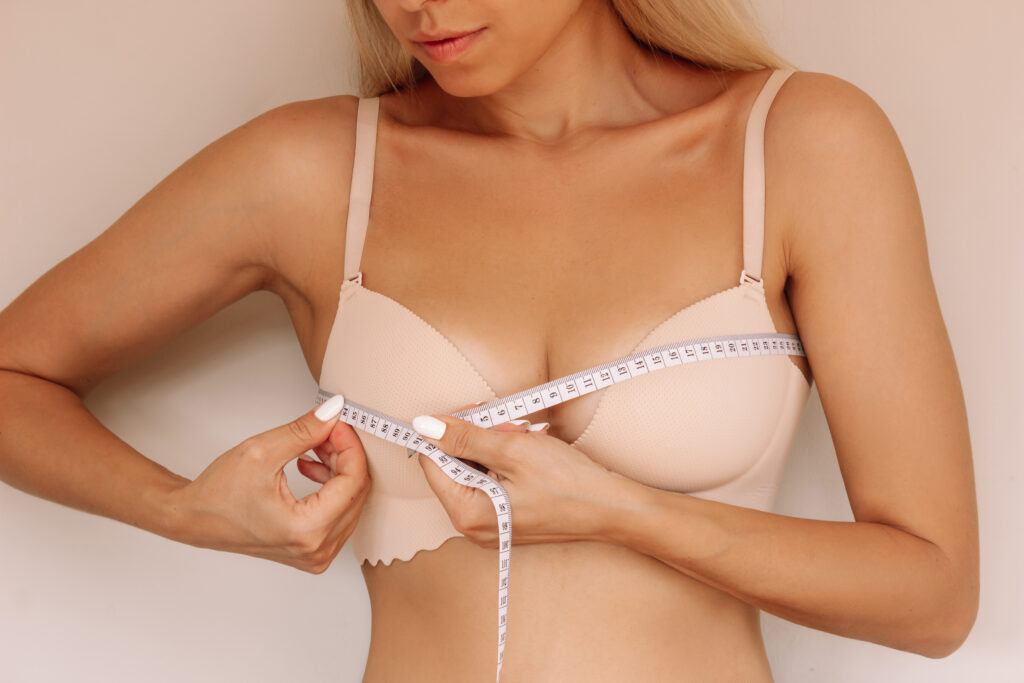 How much does a boob job cost?
The cost of your boob job can vary based on several factors, including the location of your surgery, implant specifications, breast implant size, complexity and whether you require additional procedures simultaneously. Therefore, the prices listed below should be used as a guide and may change after your consultation with Mr Pieri.
Breast Enlargement (Boob Job)

£6,000

Breast Lift (Mastopexy)

£6,000

Breast Lift With Implants (Mastopexy Augmentation)

£8,200

Breast Implant Replacement and Lift

£8,200

Breast Reduction Surgery

£7,200
*
All prices include the initial £200 face-to-face consultation fee
When contemplating breast augmentation surgery, it's imperative to consider all factors beyond cost alone. You must also assess the surgeon's reputation, expertise, and the quality of the facility and care provided. This will directly influence your experience, the outcome of the procedure and the longevity of your results. You'll also need to consider the recovery process and whether you're prepared for it. 
Mr Pieri offers a free virtual consultation for all women considering breast augmentation surgery. This opportunity allows you to discuss your expectations and ask questions about the procedure so that you can be confident about your decision for a boob job.
What does my breast surgery cost include?
The price that Mr Pieri quotes during your surgical assessment includes all elements of your breast augmentation procedure, including: 
Consultation fees 
Medical Assessment 
Surgeon fees
Anaesthesia fees
Hospital theatre fees

Prescription pain medication for recovery

Premium negative pressure therapy dressing


Post-procedure check-ups with the nurse and surgeon

24/7 advice during recovery 
What are my breast implant options? 
Your body goals and aspirations are unique to you. Therefore, one of the main benefits of breast augmentation surgery is how flexible and customisable the implants are. This choice will affect the final appearance of your breasts and determine how natural your results are after surgery.
Your different implant options include: 
Breast Implant Material: Mr Pieri uses Motiva ergonomix implants with innovative silicone and gel technology that provide a natural appearance and softness. 
Breast Implant Shape: Your two options include round or teardrop breast implants. Round provides that iconic 'boob job' look, whereas teardrop mimics a natural breast shape that is fuller in the lower pole. 
Breast Implant Size: The implant's CC (cubic centilitres) influences your final chest size. During your consultation, Mr Pieri will identify the CC best aligned for your body frame, chest dimensions and existing breast tissue against your expectations. His guide to breast implant sizes will help you understand the process before your sizing session. 
Breast Implant Profile: Profile refers to the projection of the implants from your chest wall and is measured by low, moderate or high. 
Breast Implant Placement: Implants can be located at different locations around your chest muscle (subglandular, submuscular or dual plane), and an assessment will determine the optimal placement for your physique. The breast implant placement you choose will affect the outcome of the procedure and contribute towards the overall appearance of your breasts. 
Your choice of breast implants may affect boob job costs. However, it's important to carefully consider your options and select implants that best suit your body contours and lifestyle. During your first in-person consultation with Mr Pieri, an implant sizing session is conducted to understand the implant characteristics that meet your aesthetic desires. 
Can you get a boob job on the NHS? 
Breast augmentation surgery is a cosmetic procedure that enhances your breasts' size, shape and projection. In the UK, the NHS does not cover cosmetic operations, such as a boob job, as it is deemed non-essential. So if you were considering this for cosmetic reasons, you would need to seek private healthcare and pay for the procedure yourself.  
However, if your breasts are affecting your health and well-being or you have a congenital abnormality, the NHS may be an option for corrective surgery. There is also an exception if you require reconstructive surgery following breast cancer treatments. In such cases, eligibility for the procedure would depend on medical necessity and the assessment of a healthcare professional.
Why choose Mr Pieri for your breast augmentation? 
Mr Pieri is a renowned consultant breast surgeon in Newcastle, offering consultations and surgeries at all his North East locations. He is also a highly skilled oncoplastic breast surgeon, specialising in breast cancer removal and breast reconstruction procedures. With over 16 years of experience in the field, Mr Pieri provides beautiful, natural and life-changing operations to women across the UK. His level of care and commitment is unparalleled, and every treatment is delivered using the highest quality equipment at state-of-the-art facilities. 
In addition, his enthusiasm for continued education and surgical innovation is transforming the industry. He serves as an expert on the international scientific advisory boards for surgical technology advances, developing solutions to minimise the risks and complications of breast surgery and recovery. Therefore, Mr Pieri's dedication to cosmetic surgery is a testament to his qualifications, experience and surgical abilities.