Getting breast implants is an exciting opportunity for you to take control of your body and get the look you've always dreamed of. However, there are multiple factors to consider before you undergo breast implant surgery.


One of the most significant and exciting is the size of your new breast implants. The size of your implants will affect your new body shape and have a major impact on the look you end up with, so it's something you need to think long and hard about.


Second only to the cost of your breast augmentation, breast implant size is one of the most important factors to most women looking to get a boob job, but many don't understand how breast implants are measured or how this affects the end result.


Thankfully, Mr Pieri is here to help. Having studied breast enlargement practices extensively, he has a keen understanding of how important implant size is to women and that large implants aren't always needed to get the look you crave.


Before every breast augmentation, he carries out a breast sizing session to understand your expectations and work out how to find the perfect implants to complement your natural breast shape. Here's a step-by-step guide to the sizing session process to help you feel confident.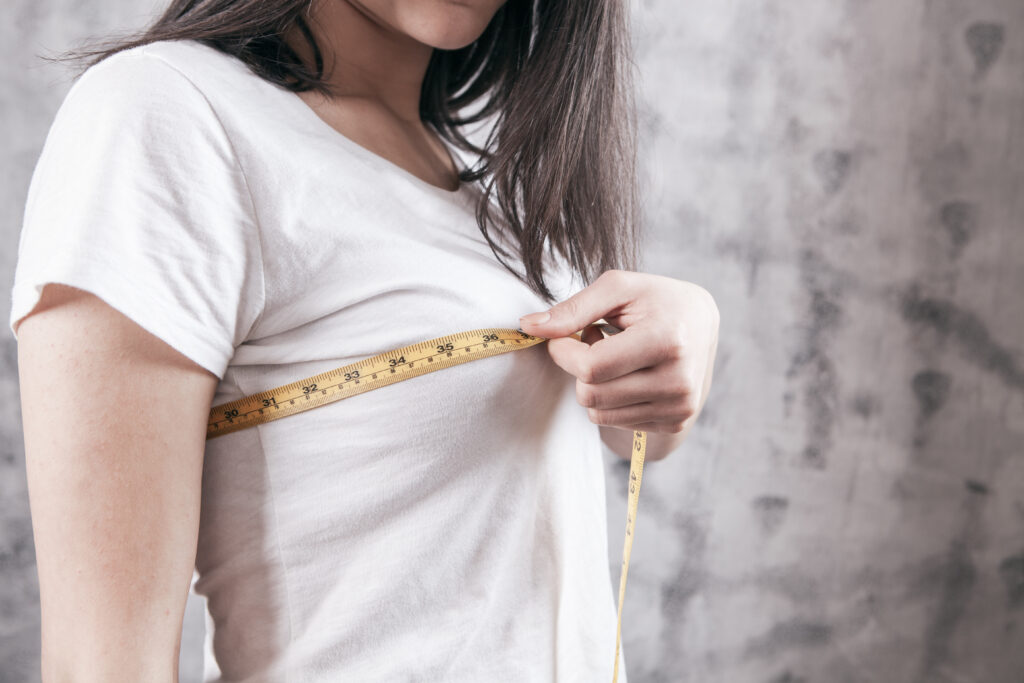 Step 1: Preparing For Your Sizing Session
Before you attend your breast implant sizing session, you should use Mr Pieri's breast implant size calculator to work out what your ideal breast implant size will be approximately. You'll then have a rough understanding of how the process works and how breast implant sizes differ from your bra cup size.


Breast implant sizes are measured in cubic centimetres (CC) for volume, which is the most common measurement many surgeons focus on. The CC measurement refers only to implant volume, which is the amount of space the implant takes up within your chest, but there are two other ways to measure breast implants.


The first is the implant profile. This measurement refers to how the breast implant sits against your chest wall, with low-profile breast implants appearing flatter and more natural while high-profile implants look rounder and fuller. Moderate profile implants are somewhere in the middle and can be a good way to get naturally larger breasts without making it obvious that you've had plastic surgery.


Then there is implant diameter, which refers to how wide the breast implant is from one side to the other. For round implants, the diameter will be the same across most of the surface, while for teardrop implants, the base diameter is the largest section. This affects the fit and how the implant will adapt around your breast tissue to give you the final look.


Mr Pieri believes that implant profile and implant diameter are equally important factors when deciding on your breast implant size, as these measurements affect how the implant will look after the procedure, not just how large it is when manufactured.


When you come to attend your breast implant sizing session, you should bring with you photos of the look you hope to achieve; these are usually of celebrities or models whose breast size you're looking to emulate. Find a few images so your surgeon can get a good idea of what you're looking for from your new implants.


As well as the photos, you should bring a close-fitting top and a bra in the style you usually wear most days to your breast implant sizing session. Your surgeon will use these to show you how your new breast implants might look after the procedure.
Step 2: Initial Discussion About Implant Sizes
To begin your implant sizing session, your surgeon will discuss your reasons for getting breast implants and what you hope to achieve. You might want to get different implants in each breast to help fix breast asymmetry, or you might be looking for a breast lift but want to keep roughly the same cup size.


Alternatively, if you've already had breast enhancement surgery before, then you might want your breast implants removed and replaced.


Whatever your situation and requirements, your surgeon can help you find the right breast implants. There are many factors that go into selecting the right breast implant size, and this is a very personal decision for each woman. As well as CC measurement, you also need to think about your current breast size, your body frame, and what bra cup size you want to achieve.


Mr Pieri is a highly-knowledgable breast implant surgeon, so he can support you and give you the benefit of his extensive experience. He can advise you on implant placement, implant sizes and how to choose the right option for you.
Step 3: Measuring For The Perfect Fit
To ensure they get the right fit for your breast implants, your surgeon will take a number of measurements using a tape measure and tissue callipers. While you might be expecting them to measure the height width and current volume of your breast, you might not realise that there are several other measurements needed as well. 


These include the distance from your neck to your nipple on either side and the space between your nipple and the crease under the breast- both relaxed and stretched. Your surgeon should also examine the "pinch thickness" at the top of your breast. 


Once they have all these measurements, your breast surgeon can understand the spare skin capacity your breast has and suggest the best implant size to suit your body shape. 
Step 4: Seeing How Breast Implants Might Look
Like anything you have to wear for a long time, it's important to try out breast implants before you get them. As breast augmentation is a surgical procedure, trying on breast implants is slightly harder than trying on a new top.


Thankfully, there are solutions to help you see how a particular size breast implant will look before you have the surgery. Mr Pieri has a selection of bra inserts, sometimes known as "chicken fillets", for you to try out.


Using your tight-fitting top, he can show you how your breast implants might look and give you an idea of what you can expect from them. You can then select the size implant that creates your desired outcome.
Step 5: Deciding On An Initial Size
Once you've tested out a few bra inserts and found the right breast implant size for you, then your surgeon can go ahead and schedule your procedure.


Before they do this, they will discuss all these options with you so that you can find the right breast implants to achieve the look you want. Your surgeon can talk about the new bra size you will need to wear and other factors, such as how your implants might affect pregnancy and breastfeeding in the future.


While they won't have a serious impact on your ability to have children, larger implant sizes might make it harder to breastfeed. As part of your sizing session, your breast surgeon will discuss your future plans and the best implant options for you.


Your surgeon won't give you an exact breast implant size during your session but will select implants that are within 50 CCs of your desired size. During the procedure, they may choose slightly bigger or smaller implants to ensure that you get the perfect final result. They will aim to select a size that gives you the best possible result.


After the procedure, your surgeon will talk you through the recovery process and conduct follow-up sessions to make sure your breast augmentation surgery was a success.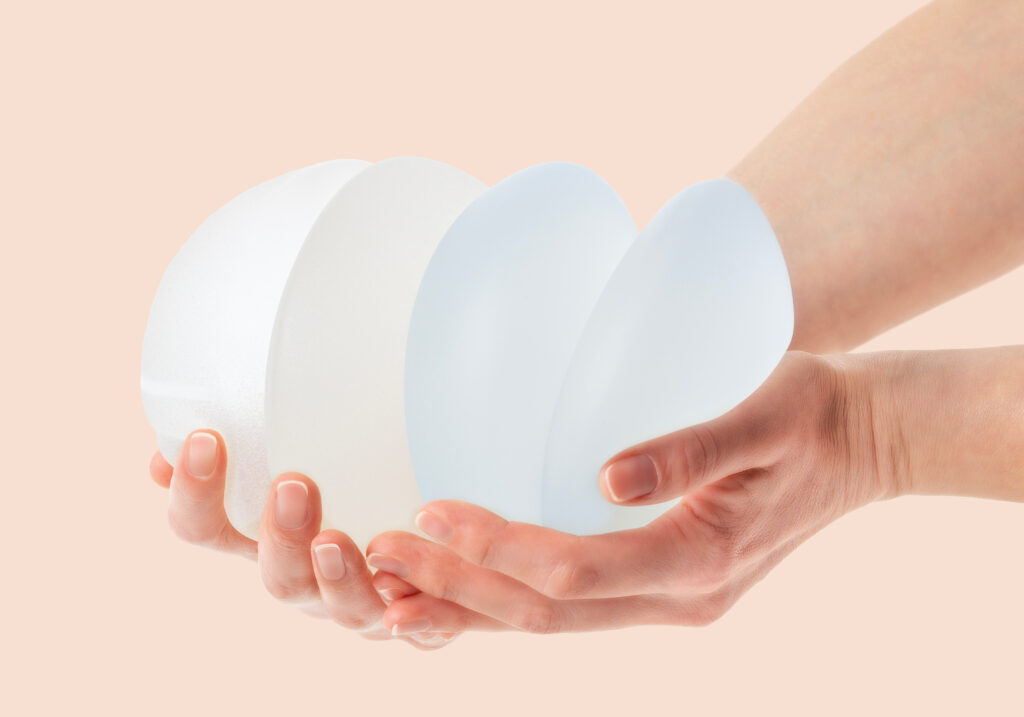 Book A Consultation Today
While the breast augmentation surgery itself might seem like the most exciting part of the whole process, the initial consultation is arguably the most important.


The implant sizing session is an ideal chance for you to explore your options and find out more about how your surgeon will conduct the procedure so you feel comfortable before you go under the knife.


Without this vital session, you might not get the outcome you desire, which is why Mr Pieri spends a lot of time working with each patient. If you choose another breast surgeon, make sure they provide this level of support.

Prior to your surgery, your breast surgeon should help you to understand how breast implants can help you achieve your aesthetic goals. They can also get an idea of what you want from the breast augmentation surgery, which will help them to ensure the outcome meets your expectations.


As a leading breast surgeon operating across various locations throughout Newcastle and the surrounding area, Mr Pieri is able to offer a service that fits perfectly into your busy schedule. He takes great pride in offering this exceptional level of support to every patient, so they get the look they want.


If you're looking to book a consultation, you can do so online. You can also get in touch on 0191 2820197 or email [email protected] for more information.